The Best Doormat for Trapping Dirt
Doormats are an integral element of any household, as they help prevent dirt and debris from entering your living space. Maintaining a clean and organized home is important, but so is keeping harmful germs and bacteria at bay. Using doormats can prevent these contaminants from being tracked onto your floors, carpets, and furniture.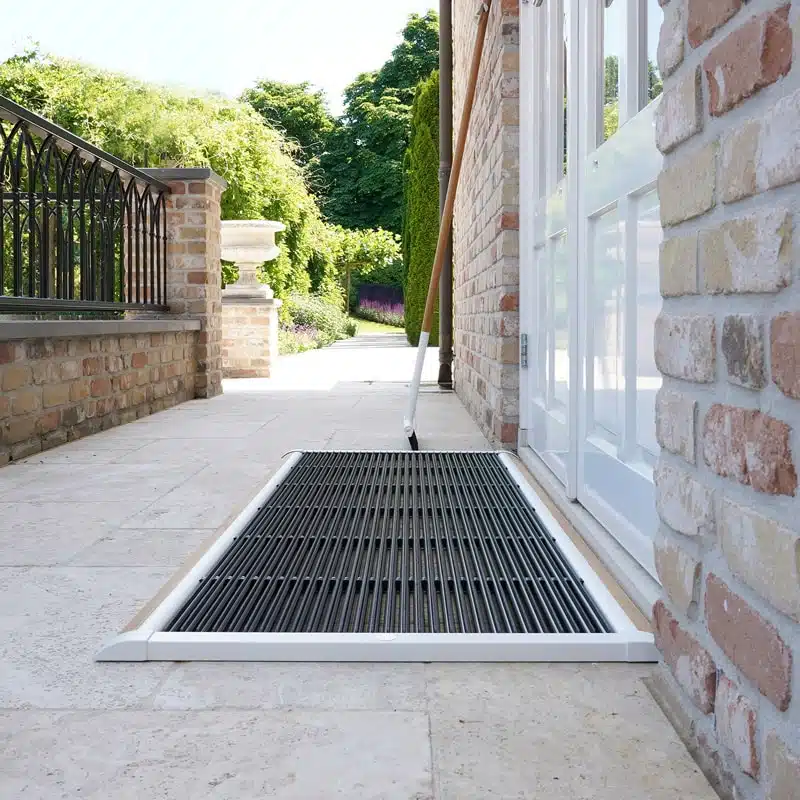 In this blog, we look at how our luxury doormats have been specifically designed to trap dirt, allowing you to keep your home clean and germ free. 
What makes RiZZ doormats the best for trapping dirt?
RiZZ doormats are a great choice for those looking for a durable and effective way to trap dirt and debris. 
Outdoor mats 
The range of outdoor mats are fitted with unique brush strips which scrape up to 80% more dirt from shoe soles. These mats are also equipped with anti-slip strips underneath the brushes to prevent them from moving around.
One of the distinct features of these mats is their open structure. Gaps between the brush strips allow any dirt to fall through the mat onto the ground below, where it can be carried away by natural elements like wind and rain or swept up at a later time. 
Indoor mats 
Each indoor mat is designed to provide the highest level of absorption possible, providing 80% more absorbency compared with standard mats. This is all thanks to their premium quality carpets. What makes them truly unique is the use of sustainable materials, as each carpet is made from recycled fishing nets.
Every RiZZ mat is meticulously handmade with top-quality materials to produce a quality product that comes with a 10-year warranty. 
Don't let dirt, dust and debris ruin your floors. Our high-quality doormats are designed to trap dirt and moisture while complimenting your style, making them the perfect finishing touch to any home. Order today and enjoy a cleaner living space for you and your loved ones.