What Makes RiZZ the Best Door Mats in the World?
Our range of outdoor and indoor mats and brooms are made from only the best
materials and combine design and style to provide the perfect finishing touch to any
home. But what makes RiZZ the best door mats in the world?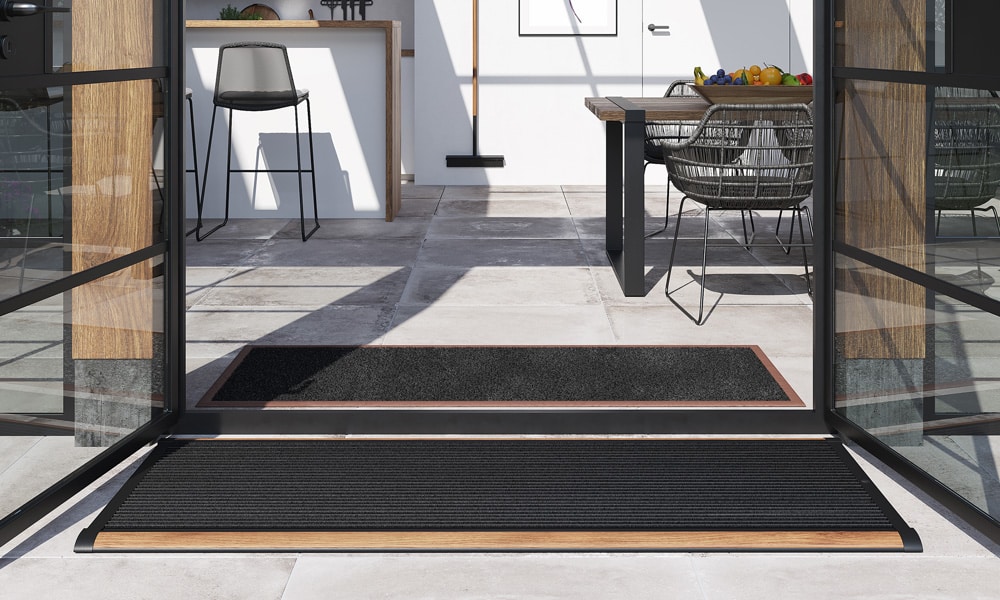 Driven by exceptional craftsmanship
At RiZZ we pride ourselves on being a family run business. Based in the Netherlands and
manufacturing since 1941, the business has grown in reputation; built on the values of quality,
craftsmanship and luxury, meaning that every RiZZ mat is made to last.
A design oriented philosophy has helped us to create products that combine beauty and
simplicity with functionality to add value to any entrance or terrace.
Creating luxury with the best materials possible
We use carefully selected materials for each of our product lines, chosen for their quality,
durability and versatility.
Rust-free aluminum frames
Aluminum is used in our outdoor mats to create a solid, rust-free surround for our quality mats.
We add an anodization and powder coating to ensure they hold up in all weather conditions and
feature a rounded profile to create a trip free addition to your doorway.
Natural teak wood
Both our outdoor mats and brooms feature solid teak wood. This durable hardwood is ideal in
any extreme weather and adds a natural finish which ages beautifully over time.
High absorbency sustainable carpets
The carpets used in our indoor mats helps to protect the planet, made sustainably from recycled
fishing nets, they offer 80% more absorbency compared with other indoor mats to provide the
highest quality carpets.
Keep your home clean and free of germs with our unique brush strips
Our outdoor mats feature unique brush strips which remove up to 80% more dirt and debris.
Fitted with anti-slip strips the unique design and make up of our luxury mats provides a durable
product that is guaranteed to last 10+ years.
For more information about our products, click on luxury door mats or luxury brooms.