Offer a unique and complete set of entrance extravagance
with our luxury Mats and Brooms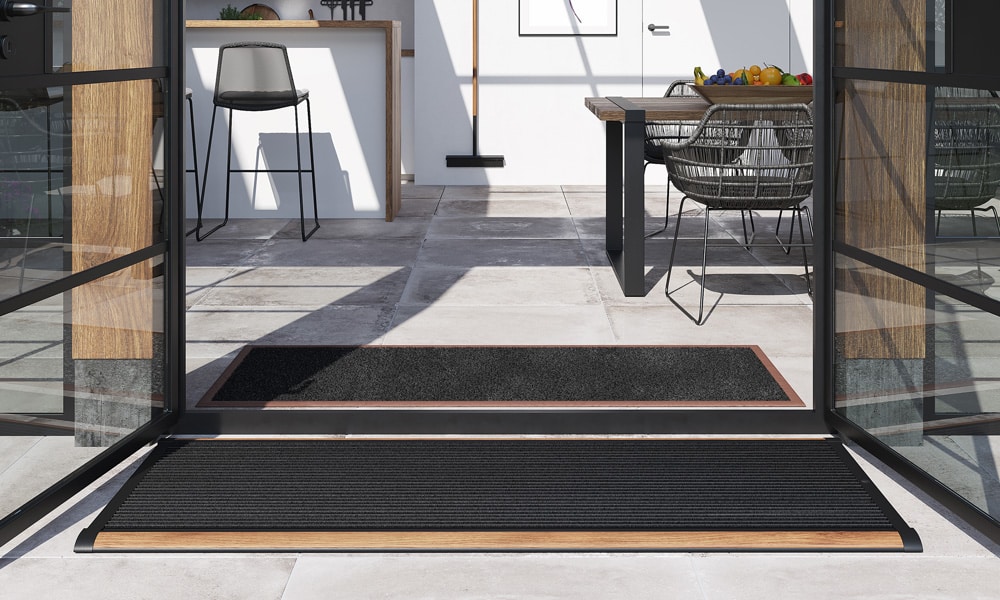 Our worldwide base of partner architects & designers, high-end retailers operate in the top segment of the exterior and interior markets. They value the art of creative design & concepts and functionality and only seek the best quality for their concepts. As a special RIZZ partner you can use our full 3D and image library and easily place our elegant mats and brooms at any entrance concept area you are designing. Request the full information pack for all benefits as a partner.
Architects & Designers
Convey a high-end luxury first impression at every single entrance
A designer entrance concept that offers class, quality and high functionality in one. RiZZ Design luxurious mats and brooms leave an excellent first impression at every entrance. RiZZ combines high-end design, quality and functionality with just three unique products. Its open design and timeless and modern features complement any design concept entrance superbly and in style.
We offer the products in standard and custom sizes for:
Residential entrances
(private luxury homes & apartments entrances, terraces & tiny offices)
Hospitality entrances
(i.a., restaurants, bars, lounges, spa & wellness & terraces entrances)
Office entrances
(i.a. main reception, lobbies & terrace entrances)
Outdoor living spaces and terraces
(i.a. tiny offices, garden & rooftop patios )
*Available in 3D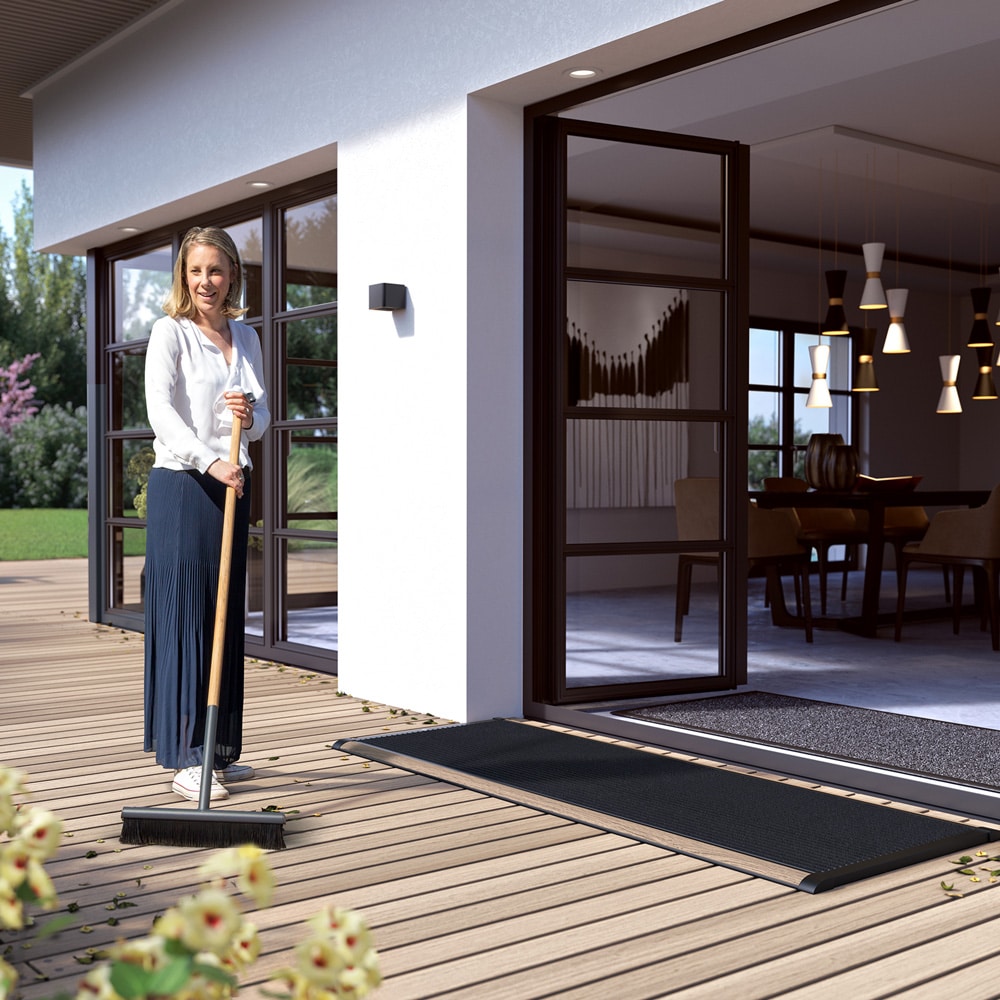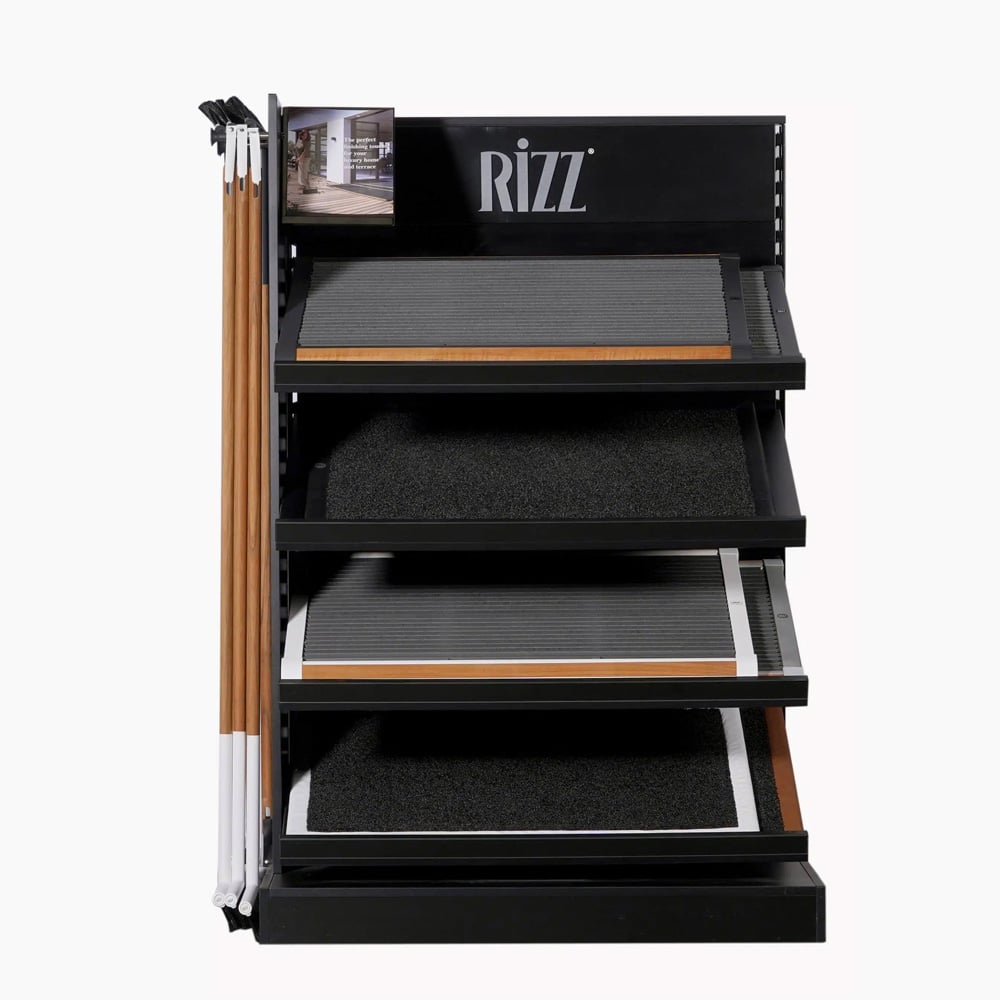 High-end retailers
The perfect finishing touch at every door
Do you have customers seeking to upgrade their entrance with the perfect finishing touch?
A good doormat is probably one of the most neglected pieces when creating and designing an impressive entrance.
So we made THE most perfect mat on the market. We add value by complementing every high-end entrance concept with high quality and function.
Enhance your product range and become one of our few unique dealers to offer our products in your area.
Projects
The best impression are always the first ones
A perfect entrance should be complemented by only the best and its starts when entering any opulent establishment. Suppose you create an entree for an elegant office, a 5-star deluxe atmospheric hotel or restaurant, apartment complexes, or offices, RiZZ Design adds that last luxurious feature to a deluxe ambiance.
Would you prefer to create a minimalistic look? Then impress your clients with custom sizes tailored to any specific project needs or wishes.
Our products are Handmade and only produced with high-quality materials, making RiZZ extraordinarily durable. We dare give a ten-year warranty on it.
Other co-creators widely use us in their high-end projects,
Can we welcome you next?
Nilleke van den Brink
Kerkhof Laren
"We stand behind all the products that we show here, and we select them based on their uniqueness and opportunities to grow. RiZZ is such a product! In all honesty, once customers have experienced the product, they never want anything else and they even come back for more."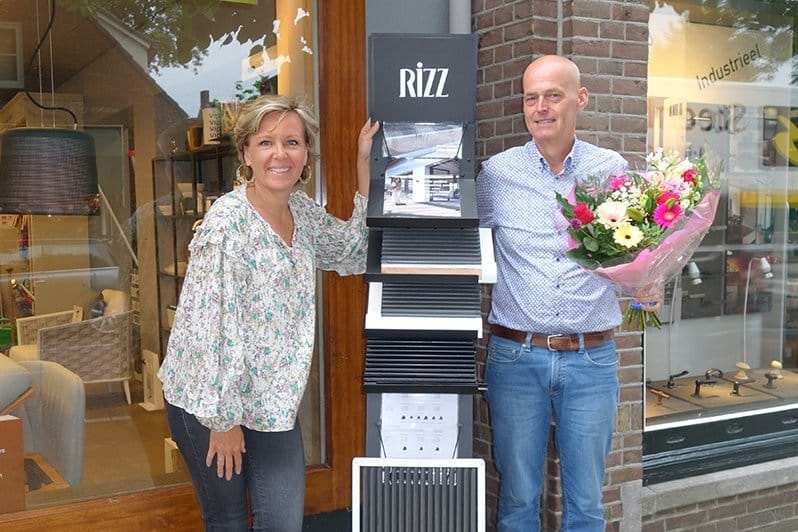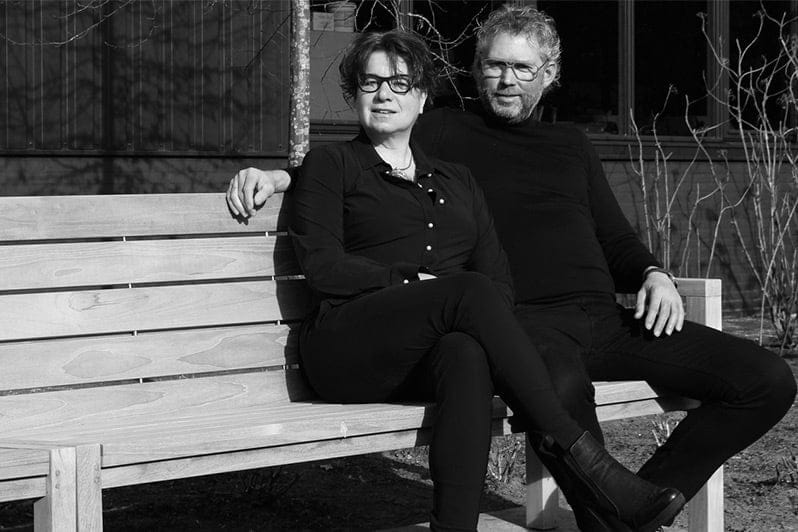 Garden Design Lammert Kroesen
Lammert Kroesen
"With this expansion in our showroom, we have a beautiful product that fits perfectly within our total concept. RIZZ mats are highly efficient, durable and can enhance any entrance area to the maximum. We became a dealer to complement our slogan; enjoying your garden four seasons a year, and offer an even broader range of products"
Request your partnership here